Sometimes, I wonder why I feel so lonely after an argument.
Having an argument with the person we love is one of the most difficult events we can go through in a relationship. When we are not upset, our special person is our favorite individual. We love them. When we get our feelings hurt, or we get misunderstood or get angry at them, they turn from our loving soulmate to someone we war with.
How Arguing Leaves Us Lost in Anger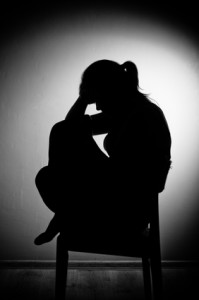 And when we get pulled into an argument with our loved one it doesn't matter what came before the argument. It doesn't matter that we get along most of the time. It doesn't matter that we had a great day just a few minutes before. All that matters is that we are hurt, feel unloved and now we are MAD!
And when we are mad we are angry and we have to be heard. Wanting to be heard when we are feeling angry energy is very common. When we are mad we think that we can get our point across and fix what needs fixing. But that's not what happens. What always occurs is an even bigger mess. We might accuse our mate of doing something to us. They might defend themselves or point out that we do the same to them.
Living in Our Anger Leaves Us Feeling Lonely
Then it's on, and depending on your relationship, this stage can and does with some people last for days. Two people who know how to be loving now so angry at each other they can't even talk and there's terrible, awkward silence between you.
And this is where the lonely part comes in. After the angry energy dies down, (about 20 – 30 minutes) we might start to feel something else. It might be wondering if our partner is mad at us, or we might be staying mad at them and figuring out our next move. At some point we probably begin to feel a sadness that we are not with the person we love. We have a longing to be back together, like you were before the fight.
Only you don't know how to make it better.
We Feel Lonely When Passively Cooling Off After Arguing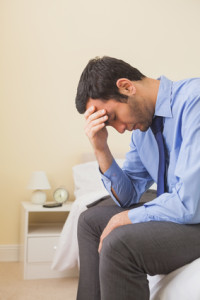 So you just wait, and your partner just waits, until enough time passes and you can talk again. Slowly and carefully at first until time allows a little closeness. But before that happens you are alone and feeling awful. We feel awful because we are alone, feeling these lousy feelings and not able to fix the problem.
This situation is more common than you might think. You are not alone. In my work counseling couples I help people through this often. It is human to love our mate. It is human to get distressed. It is human to come back again. To alter your system with your mate, take a look at what you do and decide to do one thing different.
Apologize As Soon As Possible To Spend Less Time Feeling Alone
I don't mean to promise yourself you will not get mad. What I mean is after the fight, be the first one to say you are sorry for your part in the fight. You might have raised your voice. You might have said some unkind words. You might have stormed out of the room. Look at what you did, own it, and apologize. This one act will change things. It's not an easy change, I promise you it will be worth making.
---
Fight Less and Stop Feeling As Lonely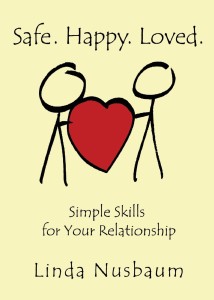 Can't make it on Monday? Read all about how you can fight less and feel more connected with your partner, by reading Linda's book, Safe. Happy. Loved. Simple Skills for Your Relationship. It might help you develop better conflict resolution skills, reducing the time you spend feeling upset with and disconnected from your mate. Give it a read.
Get Couples Counseling
Come in for couples counseling. Couples counseling can help you and your loved one get the most out of your relationship. It'll equip you with coping strategies and tools for communication that can help you argue less and love more.